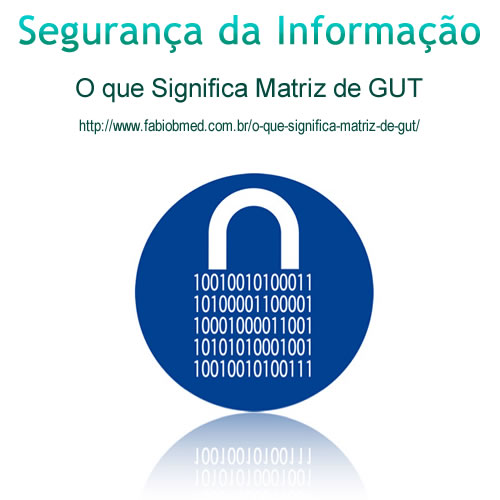 THE Gravidade é o impacto do problema sobre coisas, pessoas, resultados, processos ou empresa caso ele venha a acontecer.
THE Urgência é a relação com o tempo disponível ou necessário para resolver o problema. Assim, quanto maior for a urgência, menor será o tempo disponível para resolver esse problema.
THE Tendência é o potencial de crescimento do problema, ou seja, "Se o problema não for resolvido naquele momento, ele vai piorar pouco a pouco ou vai piorar rapidamente?".
Níveis de Gravidade
Os prejuízos e as dificuldades são:
Nenhuma gravidade

Baixa Gravidade
Grave
Muita Gravidade
Gravidade Extrema
Níveis de Urgência
Faz-se necessário uma ação:
Nenhuma Urgência
Baixa Urgência
Urgente
Muito Urgente
Urgência Extrema
Níveis de Tendência
Se nada for feito a situação:
Não vai Piorar
Demora a Piorar
Piora em Médio Prazo
Piora em curto Prazo
Imediata Piora
Veja uma técnica que encontrei para conseguir gravar o significa de cada componente da matriz GUT:
Gravidade – Os Prejuízos são:
Urgência – A Ação é de caráter:
Tendência – A Situação pode:
Basta relacionar GUT com PAS.
PAS são as iniciais de Prejuízos, Ação, Situação.
Good luck.
868 Total Visualizações, 1 Visualizações Hoje