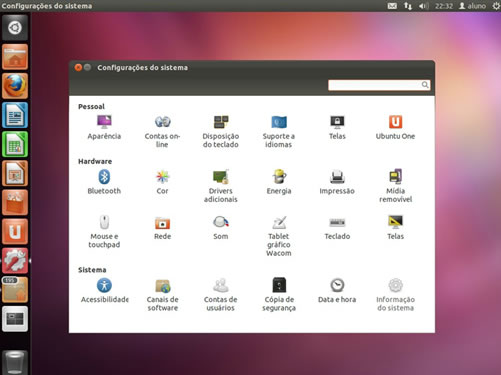 It is an open source operating system built on the Linux kernel and based on the Debian distribution, also built on the Linux kernel. Ubuntu is sponsored by Canonical Ltd. of South Africa.
Ubuntu uses the GNOME graphical interface, an intuitive and attractive Desktop Environment. Every 06 months a new version of Ubuntu is released.
Meaning of the Word Ubuntu
Ubuntu is a word of African origin that means: "Humanity for others" or even "I am what I am for what we are". Linux Ubuntu brings the concept of that word.
Several other projects derived from Ubuntu:
Kubuntu, Xubuntu, Lubuntu, Gobuntu and FLuxbuntu – Basically the difference between these projects is the graphical interface
Edubuntu – Geared towards educators
Ubuntu Studio – Focused on multimedia editing and creation
Download Ubuntu 32bits 64bits
Below is the page link for Ubuntu Desktop Download Options 32bits and 64bits.
Ubuntu Server
Ubuntu server is the server version of Ubuntu and does not have a pre-installed graphical environment. Ubuntu Server is recommended for users with knowledge of Linux. Ubuntu Server provides a foundation for server applications such as file server, print server, web server, mail server, among other applications.
Ubuntu Server Download
778 Total Visualizações, 1 Visualizações Hoje