Crowd financing, "sponsorship", private support, own investment: each of the 26 producers present at the Game Developers Conference 2014, or simply GDC, tells a different story about the pains and, why not, the delights involved in developing games in Brazil. For these young people, many of them under 30, going to the event in San Francisco, USA, is a chance to show their work for the giants in the field.
Headquartered in São Paulo – although each one works from home -, Pocket Trap is a company of three boys, the oldest of them, Rodrigo Zangelmi, is 24 years old, and takes care of the art direction, while the "youngest" , programmer Henrique Lorenzi, is 19. But it is Henrique Caprino, 22, who takes the lead to speak with potential partners and investors.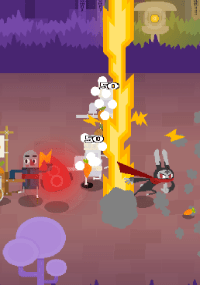 In 2012, Pocket Trap launched "Ninjin" for iOS, and although the game didn't pay the bills, it served as a calling card: "At GDC 2013 we made contact with Sony, which liked the game and provided us with a development kit from PS Vita to adapt 'Ninjin' to the laptop," says Caprino.
Since then, Caprino's father injected R$ 30,000 into the business and the company managed to raise more R$ 50,000 through a public notice issued by the São Paulo City Hall. Now the trio is working full steam ahead on the next version of the game, "Ninjin: Clash of Carrots", with the intention of putting it on the PC, on PS Vita and, depending on how the meetings with Nintendo during GDC, also on the Wii U. "Our goal at GDC is, above all, to learn," says Caprino.
Pocket Trap is part of a new era in the Brazilian game development scene, dominated by the "indies", that is, the independent creators. The motto? Create the games they would like to play. "In college, if we said that the target audience was us, we would be scolded by the professor, but now we can say that", celebrates Zangelmi, who studied 3D Game Development at Anhembi Morumbi, in São Paulo.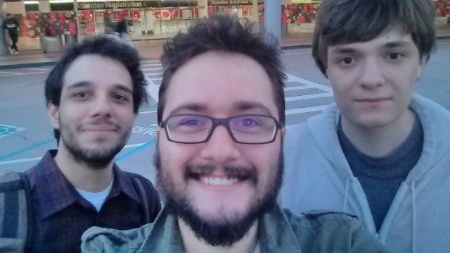 the voice of the people
Perhaps the greatest example of success of the indie style "we do what we play" is Behold Studios, from Brasília, led by Saulo Camarotti, 27: tired of having to develop advergames to survive, the entrepreneur was close to close the company when, in sacrifice, he decided to create "Knights of Pen & Paper, totally dedicated to the niche of desktop RPG lovers – himself one of them, of course.
It was a hit: "Knights" racked up 700,000 copies sold on Android, iOS and PC, generating US$ 2 million for Behold. "'Knights' was done in the face and courage, in eight months of work by four people who were in a cafeteria with free Wi-Fi, as we didn't have an internet connection and neither did we have a seat", remembers Camarotti.
Capitalized and owner of a fan base, Behold's next step was to bet on the crowdfunding of Kickstarter, with "Chroma Squad", in which the player will manage a studio for sitting, those heroes like "Power Rangers" - look at the niche there again. "We asked for US$ 50,000 [on Kickstarter] and we got US$ 98,000," says Camarotti.
After visiting GDC in previous years in search of business opportunities, this time Behold, now with seven employees, went to San Francisco with the sole purpose of promoting "Chroma Squad", which has already been confirmed for PC, Xbox One. and PlayStation 4. And they keep a promise: no F2P, in-game transactions or anything like that.
Notices and Rouanet Law
In a maturing sector such as game development in Brazil, it is natural that ideas are born from casual meetings between enthusiasts of the same subject. That's what happened to Alessandro Martinello, Conrado Testa, Luiz Alvarez and Vitor Severo Leães, who met in the postgraduate course in Games Development at PUC-RS, in Porto Alegre.
As a graduation project, "Toren" was born, an adventure that addresses themes such as discovery and maturation in a plot that involves a young girl kept as a prisoner in a tower. Naturally, "Toren" did very well as a postgraduate project and soon Alessandro, Conrado and Luiz – Vitor had not yet joined the group – decided to continue production.
Each one kept his job and, in his spare time, the "hobby" was "Toren". The strategy didn't work for a long time: by that time trailers and images of the game were already on the web and attracted a lot of people's attention. To help answer e-mails, talk to the press and, above all, raise funds for the continuation of the project, Vitor joined the group.
"I started studying the Rouanet Law in 2012 to make 'Toren' eligible for fundraising. That's when Swordtales was born, from the need to have a company, and we obtained R$ 100,000 by anonymous donation, which served as income tax relief to the donor," explains Vitor.
Today the four are totally dedicated to "Toren", but not without sacrifices: they earn much less than they could if they were in the job market. "'Toren' is a shorter game, 3 to 4 hours of gameplay. 70% is ready and what we are trying to do is seek a partnership with a publisher to launch at least in the West in the 2nd semester [of 2014], for PC", says Vitor.
"In Brazil, the guy needs to be aware that he's not just going to play the game, but take care of all aspects of administration and management of companies, as well as politics. Get involved with associations, go to events, exchange cards", he adds.

Game Connection
Parallel to GDC, there is Game Connection, an event that consists of a constant agenda of business meetings. Brazil participates with the support of Apex, which supports the Brazilian delegation at the event. It is up to the companies to pay the travel expenses, such as air tickets, accommodation and food.
With 17 employees and far from the indie profile, Petit Fabrik, which is located in Manaus and is part of Tap4, a technology company, is among the Game Connection participants. The group came to San Francisco looking for people interested in publishing at least four mobile games developed by Petit Fabrik, and to evolve the conversation with Sony, since another project is a game for PlayStation 4.
"At last year's Game Connection we came in twelve people, a huge investment, and we held more than 50 meetings. We met a lot of people, including Sony, who were looking for a small and very creative studio. They found it", says Olimpio Neto, 31, executive producer at Petit Fabrik.
"We have the ballast to risk, to find the right formula. Rovio, from 'Angry Birds', released 50 games before hitting 'Angry Birds', which was its first success", completes Neto. Make your bets.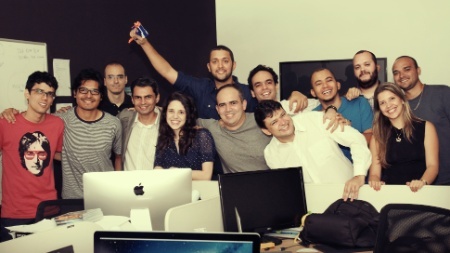 Source: UOL
589 Total Visualizações, 2 Visualizações Hoje