Cloud Computing (Cloud)
Investment trend in 2015, cloud computing is already used by 85% of American companies. A KPMG survey of 539 executives worldwide shows the 5 main advantages of cloud computing. Among them are cost reduction, access to innovative technologies and high availability.
See it in a video produced by IBM.
Cloud computing technology is modernizing businesses large and small, from HR to management and sales systems.
In this model, the systems run outside the companies and are accessed over the internet as an on-demand service.
Cloud computing is the second leading trend in IT investment within companies, cited by 61% of survey respondents.
In the united states 85% companies already use some kind of cloud service.
But what is so attractive about the cloud?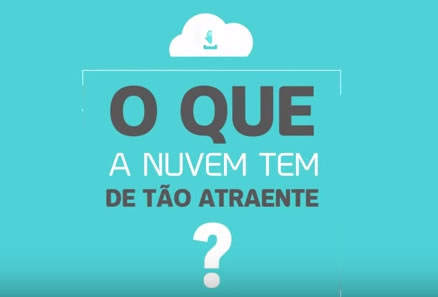 A KPMG survey of more than 500 executives reveals top five reasons.
1st Cost Reduction – 49% of respondents
For almost half of respondents, the answer is cost reduction. First, because companies no longer have to buy programs, install them and pay for licenses, since software in the cloud is offered with the service.
2nd Processing Optimization – 42% of respondents
By sharing the processing capacity, the waste caused by idle machines within the company is reduced.
Just like the email system, other programs such as management and sales can be accessed from anywhere on any mobile device. This increased employee productivity within companies.
3rd Deepening of Customer Relationship - 37% of respondents
The architecture of these programs facilitates integration with social networks, it is possible to monitor levels of satisfaction, which is mentioned on Facebook, in addition to helping with engagement campaigns.
4th Data Analytics - Volume Data Analysis - 35% of respondents
Volume Data Analysis allows companies to interpret numbers more easily, improve decision-making, and provide more accurate insights into the future.
5th Access to innovative technologies
Ease of updating
System updates are automatic, without the customer having to worry about it.
data security
In the Data Security area, for example, keeping up with the pace of technological evolution is especially important to ensure protection against intruders and leaks.
These five reasons help us understand why the cloud has spread rapidly in developed countries.
If Brazil is still lagging behind developed countries, it only takes a matter of time for the cloud to spread here too.
Source: Exam
741 Total Visualizações, 1 Visualizações Hoje