Antônio Veronese talks about BBB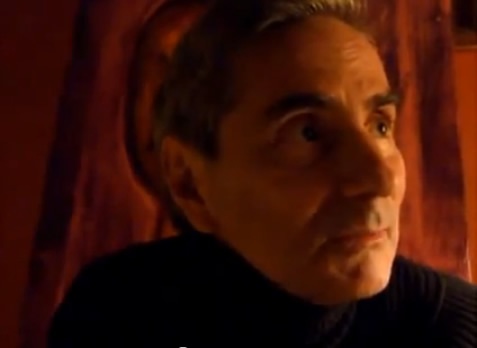 Antonio Veronese publishes a video in an indignant reaction against the current television programs – BBB, for example – and the rotten lyrics that have taken over the country.
About Antonio Veronese
Antonio Veronese was born in Brotas, a small town near São Paulo, Brazil, to parents of Italian origin.
The eldest of four children, he developed a passion from childhood for drawing and more particularly figurative. He starts to draw facing an obsessive at the age of 10 years.
See what he said:
It is an indignant reaction to the direction my countries have taken, with the collective stupidification.
That's why I say, television is a state concession, it has to have a counterpart in the public interest, it's not just a question of entertainment. Who can say that reserving space for Guimarães Rosa, Antônio Villa Lobos, Vinícius de Moraes or Cândido Portinari could be harmful or bad for the country? But this has to be state policy.
The market itself to say that people only like junk is small talk! People consume what they are given, television costs nothing, now going to the theater or the cinema costs money. It's difficult! So the people consume the whole crap of this television that creates false values, empty television.
Programs like this Faustão, this Gugu, with these false talents, these artists driven by Jabaculê. The country of Bossa Nova, who would have thought, ended up in Irajá.
Bossa Nova is the most important popular music in the world created in the second half of the 20th century, it fills theaters nowadays, it is highly consumed in first world countries, not in Brazil! In Brazil we have this Sertanejectite infection with this two-bar song, with infinitive rhymes, all this nonsense. Is very sad!
It was not an angry reaction, but an indignant one. Globo's website provides a space for measuring, for quoting in its Cultura section HOW MANY TIMES DID THE GIRLS MASTUBA EACH OTHER IN THE LAST BBB 12...BBB… Reality Show. In the past, television gave space to talent, today it is open to mediocrity.
Two Girls that there is no interest in frying an egg in the kitchen while talking zucchini, and the whole country stops to see it.
And the Jornal o Globo later comes on the website Culture… culture notebook…to reveal how many times girls masturbated inside the BBB. With all due respect, I think Dr. Roberto Marinho turned in his grave.
It's state policy. I once talked to Gilberto Gil when he was Minister of Culture, he demanded, the PT does not only have to distribute income, the PT needs to distribute culture as well. The great revolution in Brazil is the revolution of the School of Education and Culture, without it we will get nowhere.
We are in a situation of economic growth, stability, an extraordinary thing, and now is the time for the Education and Culture revolution, otherwise we will continue to be the third-class country, despite our growth.
See the video.
300 Total Views, 1 Views Today